Discover our offers and book
Hotel Le Prince Regent Residence et Spa Paris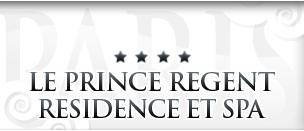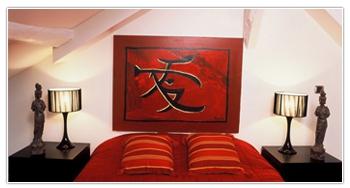 Luxury, comfort and wide range of services such as indoor pool, spa and Turkish Bath…no, it's not a dream, it's the Residence Le Prince Regent in the heart of Paris's Latin Quarter, near the Luxembourg Palace and the Odéon.

It is a splendid Residence inside a recently remodeled historical building that offers both rooms and apartments that will fulfill all of your needs. There are comforts and amenities all in a carefully designed interior, where all the details are a must that meet the highest expectations.

You will surely be satisfied, whether you come for business or leisure the entire setting is perfect for all of your needs.

If you want to completely relax, come to our Spa with a wide range of amenities, making it the place to forget the word stress an fully enjoy the relaxing moments of peace and quiet. In the morning you will enjoy a rich breakfast right in the bar near the Spa. The rooms are an oasis of peace, all designed to offer a relaxing setting. Business travelers will enjoy this quiet haven after a long working day.
Give us your Feedback
Le Prince Regent Residence et Spa, 28, Rue Monsieur le Prince - 75006 - Paris